Who is Annie Lederman?
Annie Lederman is a female American Comedian and podcast. Annie is also an American Actor. Annie is also featured in the MTV series Girl code and has voiced Cheryl Fawkes in Grand Theft Auto V.
| | |
| --- | --- |
| About | Info |
| Full Name | Anne Frances Lederman |
| Profession | Comedian, Podcast Host, Writer, and Actress |
| Popular For | Comedian and Actor |
Birthday and Zodiac
| | |
| --- | --- |
| Age (As in 2022) | 39 years old |
| Date of Birth | 20 July, 1983 |
| Zodiac Sign | Cancer |
| Birth Place | Philadelphia, Pennsylvania, United States of America |
| Nationality | American |
| Ethnicity | N/A |
Education
| | |
| --- | --- |
| School/University | Quaker School, and College of Santa Fe |
Physical Stats
| | |
| --- | --- |
| Height | 5ft 6 inches |
| Eye Color | Brown |
| Weight | N/A |
Net worth
| | |
| --- | --- |
| Estimated net worth | $1.5 million |
Family and Relationship
| | |
| --- | --- |
| Father | Scotty Lederman |
| Mother | Abby Lederman |
| Boyfriend/Husband | Todd Walker |
| Children | N/A |
| Siblings | Max Lederman |
Social media
Annie Lederman: Age, Height, and Weight
Annie were born on 20 July 1983. As of 2022, Annie is currently 39 years old. Annie's zodiac is Cancer. Moreover, the height of Lederman is estimated to be 5 feet and 6 inches. Data about her weight hasn't been revealed yet.
Annie's body measurements are unknown. Annie's eye color is brown, and her hair color is blonde.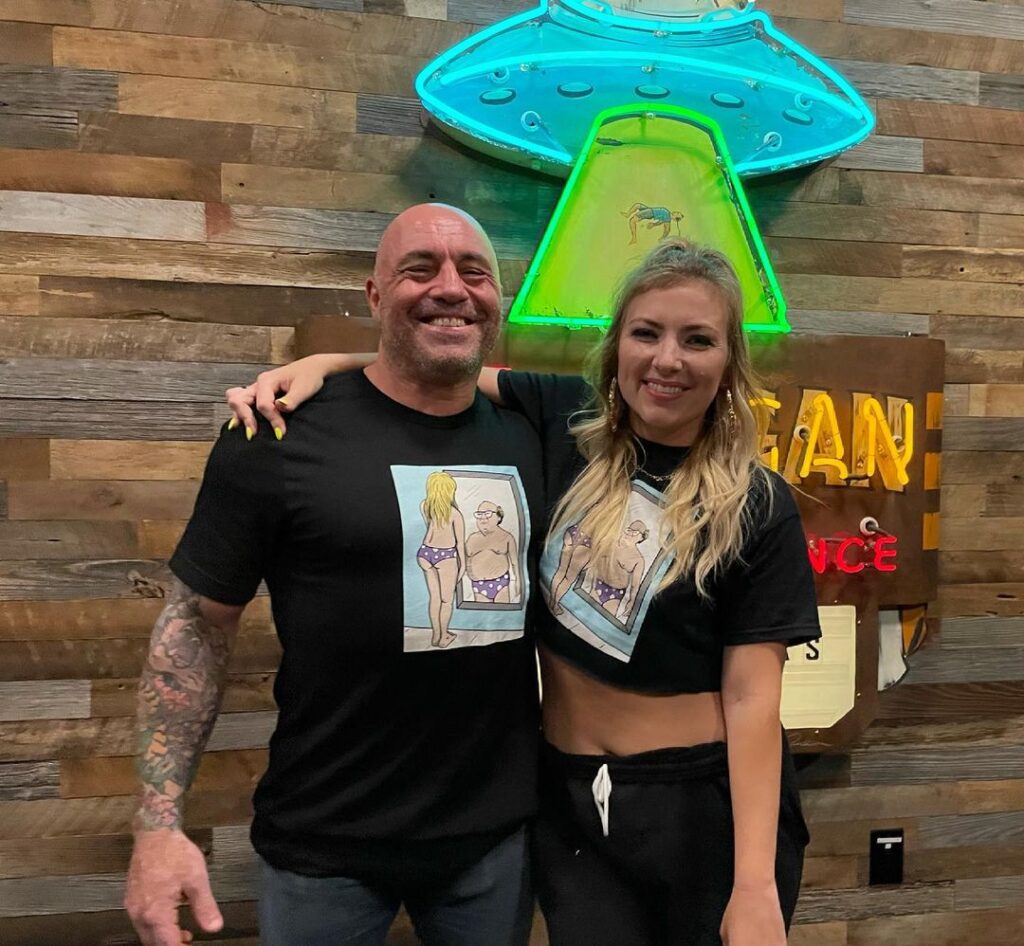 Annie Lederman: Early life and Education
Annie was born in the USA and are of American nationality. Annie was born in Philadelphia, Pennsylvania, United States of America. As in teenager, Annie proceeded to be a Junior Olympic Swimmer but dropped out after suffering from a foot injury in a car accident. The accident was said to be caused by a drunken driver.
Annie did her high school in an alternative high school for juvenile delinquents, where Annie reported a male teacher sexually raped her. Annie testified against that teacher in court and won. Annie was also very troublesome, involving herself in drug dealing and other criminal activities.
Annie Lederman completed her schooling at Quaker School. Annie then did a year of volunteering and enrolled at The College of Santa Fe in Santa Fe, New Mexico, where she graduated with a major in art and counseling. Even in Lederman's college life, Annie had drinking problems and often blacked out. Annie even collided with a motor scooter being drunk. So Annie Lederman's young age wasn't much pleasant.
Annie Lederman: Family
Annie Lederman was born to Abby and Scotty. Annie's father is believed to be Treasurer at the University of Pennsylvania, and her mother did social service. Annie is also said to have a twin brother named Max Lederman.
Annie Lederman: Relationship Rumors
Annie is very popular and bright. Annie is also believed to be dating Todd Walker, and it's been a lot that Annie is dating him. Their affair is staying low for now.
Annie Lederman: Career and Net worth
In 2009 Annie moved to New York City for a comedy career. In 2011 a video artist named Abbey Luck Annie made a youtube channel name Sausage Part Presents. From 2012 to 2014, Annie was also a regular panelist on the E! series Chelsea Lately. In 2013 Annie voiced the character Cheryl for the famous Rockstar video game Grand Theft Auto V. Annie Lederman's career blew off. In 2018 her dental floss comedy performance went viral on the internet.
She also makes jokes on social media and in stand-up comedy. In 2019, Annie started the Meanspiration podcast. Annie is also an actress. Annie played roles for various famous characters like a police officer in Knight Birds in 2015, Bert and Arnie's Friendship Handbook in 2016, The Long Dumb Road, Drunk Girl #2 in 2018, and Francois' Wife Those Who Can't come in 2019.
Annie Lederman: Net worth
As of 2022, Annie Lederman's Net worth is $1.5 Million.
Annie Lederman: Social Media
Annie created Youtube Channel named Sausage Party Presets, collaborating with video artist Abbey Luck in 2011. Annie is also featured on famous Youtube comedy channels like Comedy Central, Stand-up, and The Comedy Store. Annie is also featured in various podcasts.
Annie also has her personal Youtube channel with 32.9k subscribers. Annie is also famous on various other social media. We can say she's quite socialistic and popular. Annie's Twitter account has 71.7k followers and has followed 391 people. Annie also has Instagram, where she posts gorgeous photos and videos of beauty, elegance, and comedy, with 258k followers and 3436 posts. We can say she's quite the favorite comedian of many. Annie's also has an official Facebook page having 10k followers.
Trivia
Annie Lederman was born on 20 July 1983.
As of 2022, Miller is 39 years old.
Philadelphia, Pennsylvania, United States of America, is the birthplace of Lederman.
Annie's zodiac sign is Cancer.
Annie is an American citizen holding American nationality.
Annie is 5 feet 6 inches tall with blonde hair and black eyes.